Leave your thoughts
Handyman Property Services Near Me
Tired of postponing property repairs until the weekend? Do you want to initiate a reliable and efficient solution to your property woes? Your search ends here! Opting for nearby handyman property services near me brings a host of benefits that extend beyond basic fixes, ensuring timely maintenance and upkeep without the hassle.
Here are some of the perks of choosing handyman property services near me.
1.      Convenience
The primary advantage of hiring nearby handyman property services is convenience. Enlisting a professional handyman service means entrusting maintenance, repairs, and property-related tasks to experts, freeing you from these responsibilities. This enables you to channel your focus towards work, hobbies, or family commitments, unburdened by property concerns.
2.      Experience and Expertise
Handyman property services near me are qualified and experienced experts who can manage various property-related jobs. These experts know the finest methods and procedures to complete any task quickly and successfully, whether it be mending a leaky tap, painting a room, addressing electrical problems, or landscaping your garden.
Thanks to their competence, you can feel confident knowing that the jobs will be accomplished to the greatest standards.
3.      Saves Time
Hiring a handyman for property services can save time and avoid the stress of DIY repairs. Professional handymen have the resources and tools to do projects swiftly and effectively.
They can finish several repairs and upkeep tasks in a portion of the time it would take the typical homeowner. This implies that you can maintain a completely functional and well-maintained property without wasting your precious free time.
4.      Affordable
Although some people might believe that using a handyman property service in your area is pricey, it can end up being more affordable in the long term. You can avoid minor issues mounting into major ones that could be very expensive to fix by immediately taking care of little repairs and maintenance requirements.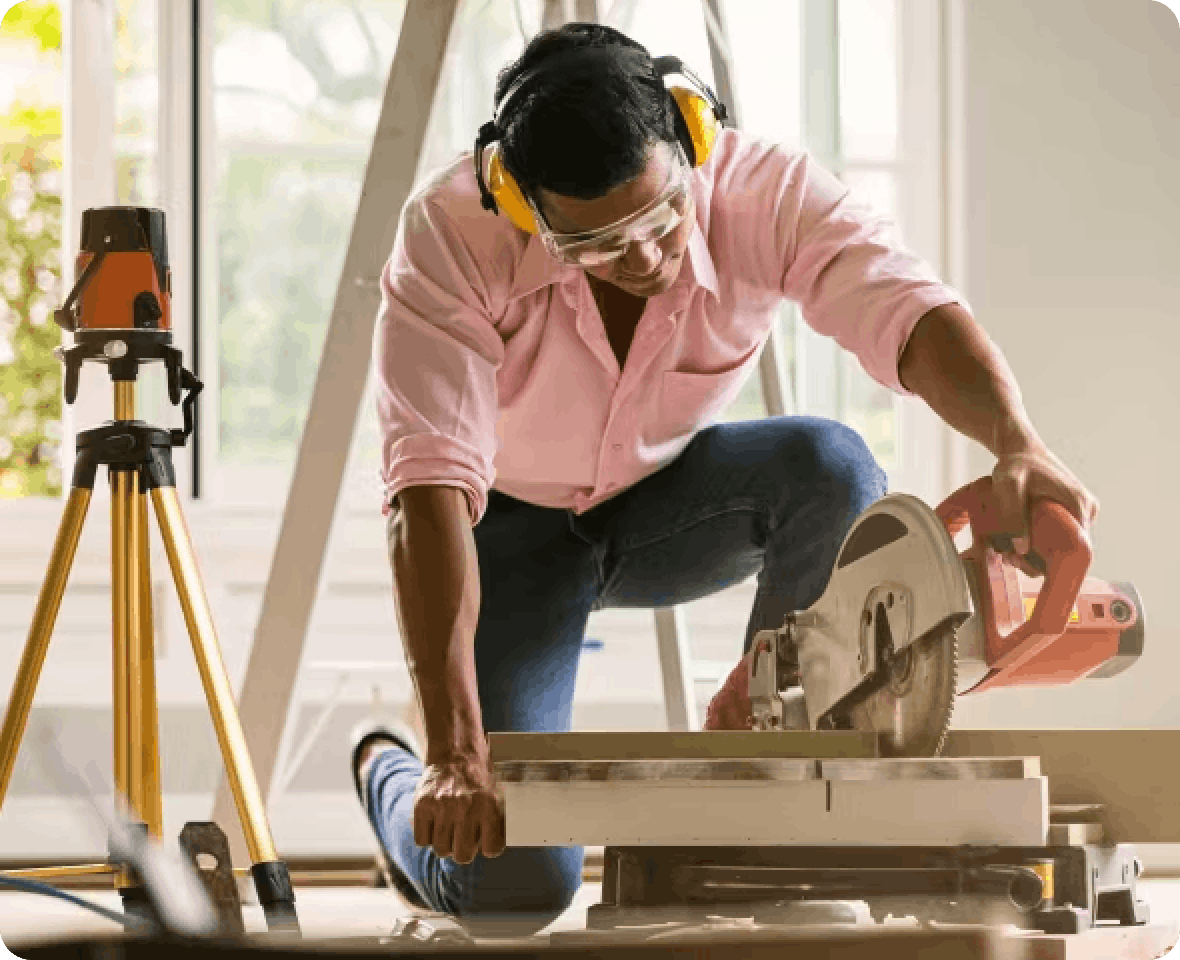 Another way that handymen might lower project costs is by having access to discounted materials. Hiring a dependable handyman can help you save money by preventing future expensive repairs.
5.      Versatile
Handyman property services near me provides comprehensive services to meet your property care requirements. Handymen can handle various tasks, from minor installs and repairs to extensive renovations. Thanks to their adaptability, they are the perfect option for homeowners looking for a one-stop shop for all their property-related activities.
6.      Understanding of Local Regulations
A nearby handyman property service is likely well-acquainted with local construction regulations, guidelines, and permits. This familiarity becomes valuable when conducting repairs or renovations on your property, ensuring compliance with these regulations.
By adhering to local standards, they help prevent potential legal complications that may arise from the work performed.
7.      Reliable and Trustworthy
You may frequently find dependable and reputable handyman property services near me by asking your neighbors and friends for recommendations and reviews.
Their long-standing reputation for dependability and quality work in the neighborhood speaks volumes. Knowing that the asset is in trustworthy hands might give you peace of mind.
8.      Routine Maintenance
For your property to last a long time, regular upkeep is essential. By selecting a handyman property service near me, you can arrange frequent visits to ensure that all small repairs and maintenance jobs are completed immediately. This helps avoid minor problems turning into bigger ones, saving you money on additional costs in the future.
Consider this: a leaky pipe or a cracked tile might appear minor initially, but when left unattended, they can lead to water damage, mold growth, or structural degradation. These larger problems are more complicated and costly to fix and compromise your property's overall value.
9.      Promote Local Businesses
Hiring handyman property services also plays a role in supporting local businesses and fostering community development. By choosing nearby services, you contribute to the growth of small enterprises within your neighborhood, boosting employment opportunities and enhancing the local economy. This assistance benefits business owners and has a positive ripple effect that enriches the entire community.
Wrapping Up!
In conclusion, there are numerous advantages to selecting handyman property services near me. These services provide a one-stop shop for all property maintenance requirements, from ease of use and affordability to professional skill and adaptability.
Why wait? Take the step to secure a nearby handyman property service through PowerHounds Property Services, relieving yourself of stress and worry. Your property will thank you for it.
Visit our website today and experience the exceptional quality of our handyman services!