Leave your thoughts
Top Quality Carpentry in Clifton
Who doesn't appreciate skillful carpentry? If you want to boost your home's value, opting for top quality carpentry in Clifton is a fantastic approach. Carpentry isn't just about aesthetics; it adds functionality and durability to your home. Clifton's reputation for lovely homes and picturesque settings makes it the perfect spot for innovative carpentry concepts and projects.
So, without further ado, let's explore how exceptional carpentry can enhance your space's appearance and longevity.
How Top Quality Carpentry in Clifton Can Add Value to Your Home
Here are a few excellent ways in which top quality carpentry in Clifton can help amplify the value of your home.
1.      Wall-Integrated Bookcases
A home office or living space can transform instantly with seamlessly integrated bookcases. These built-in treasures offer more than just storage for books and memorabilia; they infuse character and architectural charm into the room.
What distinguishes these cabinets is not only their capacity to optimize storage but also their ability to add a touch of grandeur to your living spaces. Their carefully tailored design ensures a snug fit within your space, resulting in a higher functionality and aesthetic appeal.
The expertise of a skilled carpenter is crucial in achieving this harmonious blend of form and function, leading to the creation of cabinets that are both a practical asset and a visual delight in your home.
2.      Tailored Cabinets
Custom cabinets rank high on everyone's Wishlist and are in high demand with top quality carpentry in Clifton. Crafted to perfection, these bespoke cabinets maximize storage and bestow a sense of opulence to your home, whether they grace your kitchen, bathroom, or living room.
A skilled carpenter can fashion cabinets that snugly fit your space, elevating its functionality and aesthetic appeal.
3.      Trim Work and Wainscoting
Bettering your home's overall appeal is within reach by adding trim work or wainscoting on your walls.
These carpentry accents, skillfully offered by top quality carpentry in Clifton, like raised paneling, crown molding, or beadboard wainscoting, inject a sense of sophistication and grace into any room. These intricate enhancements are adeptly installed by capable carpenters, ensuring a flawless result.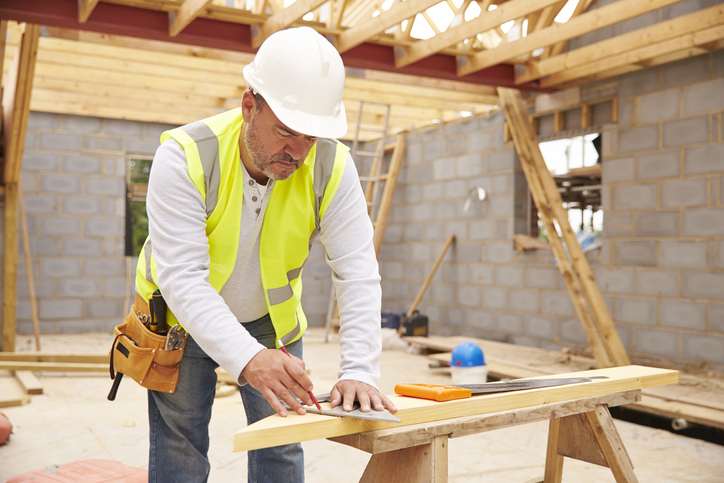 4.      Outdoor Living Areas
Investing in top-quality carpentry can expand your living space to the great outdoors. A well-designed outdoor room or patio betters your home's overall appearance and offers you and your family a spot to relax and host gatherings. A skilled carpenter can craft an outdoor haven that boosts your home's value, ranging from intricate deck designs to personalized outdoor kitchens.
5.      Customized Closets
Opting for custom closets is another excellent strategy for boosting your home's value. Whether it's a walk-in wardrobe in your bedroom or a personalized pantry in the kitchen, personalized storage solutions greatly better your home's functionality and organization.
To maximize storage space and increase your property's worth, top quality carpentry in Clifton provides skilled artisans who can assist you in crafting the perfect custom closets to suit your needs.
6.      Window and Door Trim
Even small details can make a big difference. Add high-quality door and window trim to your home's look and feel.
Clifton's expert carpenters add trim work that complements the elegance of your windows and doors, be it a traditional, classic style, or a more contemporary design.
7.      Tailor-made Staircase
A custom staircase can utterly transform your home's interior, becoming a standout piece exuding class and artistry. Skilled carpenters can bring your dream staircase to life – whether it's an ornate classic design or a modern floating style.
A beautifully designed staircase by top quality carpentry in Clifton enhances your property's visual appeal, functionality, and accessibility.
8.      Hardwood Floor Remodeling or Refinishing
Throughout real estate history, hardwood floors have consistently held a special place of value and desirability. Their inherent charm and durability make them a sought-after feature in homes. For homeowners fortunate enough to possess hardwood floors, refinishing presents an opportunity to breathe new life into these surfaces.
The addition of hardwood flooring holds the potential to elevate a home's value dramatically. Beyond monetary appreciation, hardwood floors contribute a sense of timeless elegance that transcends trends, enhancing any living space's aesthetic appeal and overall ambiance.
Wrapping Up!
Bettering your Clifton property with premium woodwork is a fantastic value-boosting move. These carpentry ideas from top quality carpentry in Clifton enhance aesthetics and functionality, from outdoor structures to customized cabinets. Working with skilled carpenters ensures top-tier results, making it a valuable and beautiful investment.
PowerHounds Property Services are renowned for superior carpentry in Clifton. Contact us today to enhance your home's value!